Sacgasco provides update on testing at the Dempsey gas well, onshore California
Monday, Mar 12, 2018
Empyrean Energy has been informed by Sacgasco, the operator of the Dempsey 1-15 well in the Sacramento Basin, onshore California, that preparation is underway for the testing of Zone 3 in the Dempsey 1-15 well.
The test rig has been mobilised and is rigging up equipment on the Dempsey 1-15 location.
The operator plans to pull the current completions from the well and to run a completion that will allow access to two shallower gas filled reservoir zones (Test Zone 3) covering an interval of some 400+ feet (120+ metres) at the same time as allowing access to the currently producing interval (Test Zone 2).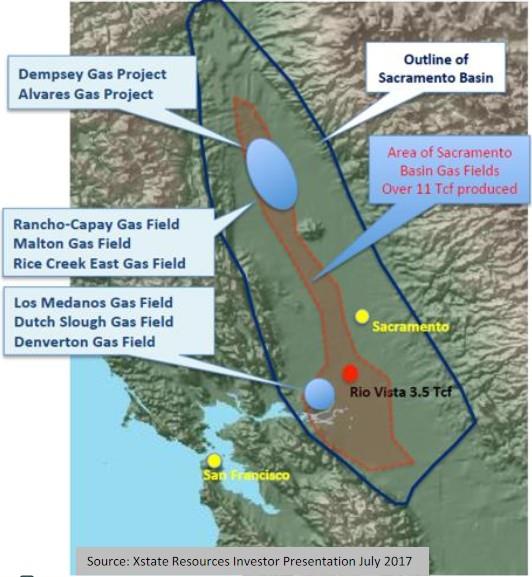 Empyrean CEO Tom Kelly commented:
'We are pleased that the equipment to carry out the next stage of operations at Dempsey has arrived on site and look forward to updating shareholders in due course as testing commences.'
For more information, please visit:
https://www.empyreanenergy.com
For additional information on this project, please visit our ProjectsOGP database